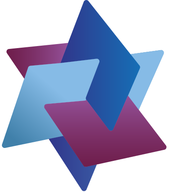 Good morning,
because of the Covid-19 epidemic, many of us had to take specific measures.
We want to give our customers and friends, partners and collaborators some information about our business continuity plan.
Thanks to our type of work and the technological and digital vocation that has always distinguished us, we can offer the same level of service as always.
In particular:
– Videoconferences, videomeetings, video appointments that allow us to work flexibly and remotely. We can see each other and we can guide you while using our software and platforms very easily. We can deal with any necessary topic, as always.
– Our asset management platform was born two years ago to work remotely and, today more than ever, it is an indispensable tool for all advisors;
– We have strengthened the network capacity and provided our staff with the appropriate tools so that everyone can work flexibly and remotely;
– Our connections are always protected for secure remote access;
– Human Resources and Management have provided key guidelines and procedures and organized periodic updates with the entire organization.
If you need further information, please contact us.
Together we will face this moment at best!
Diaman Group